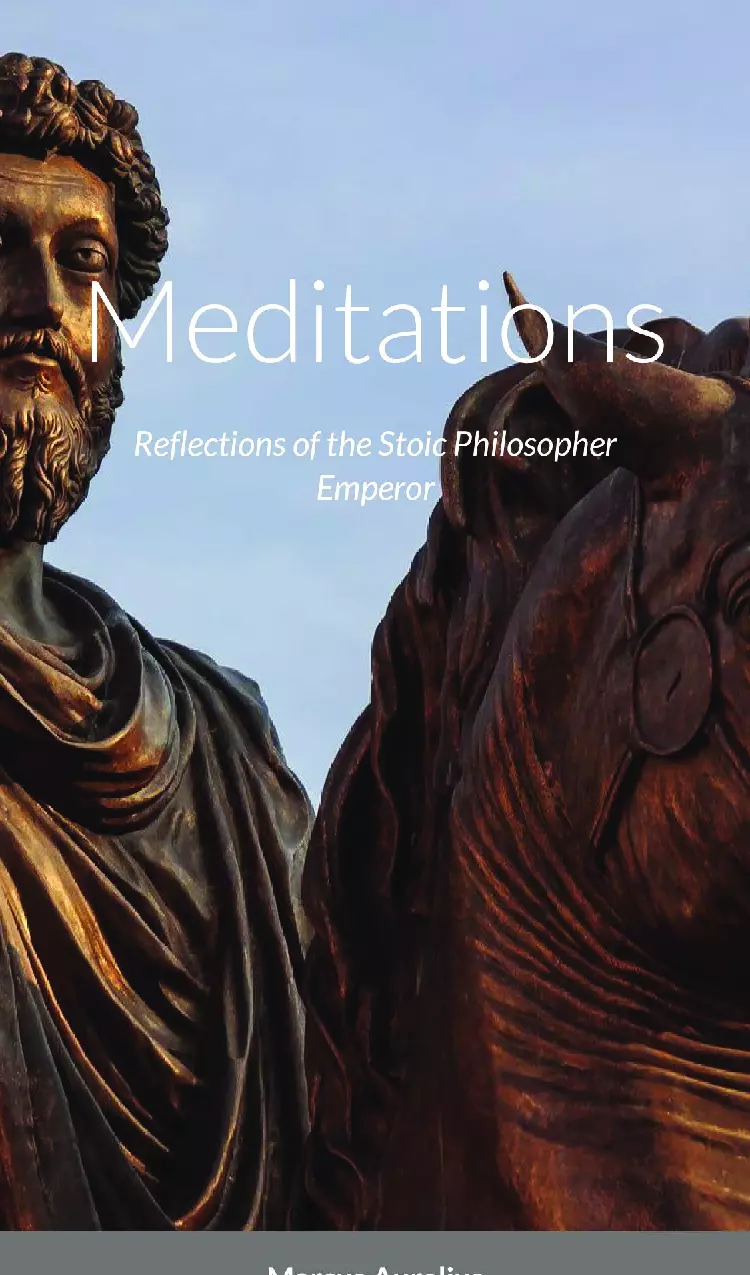 Meditations
Marcus Aurelius
English
$19
Roman Emperor and Stoic Philosopher Marcus Aurelius penned this timeless personal log of reflections, advise, wisdom. Aurelius, considered the last of the "Five Good Emperors," exemplifies in his life and these writings the Stoic ideal: dismissing arrogance and personal slights, personal integrity, honorable dealings and preparation for life and death.
These personal meditations, perhaps never intended to be read by anyone but Aurelius himself touch on so many topics and in such a light and honest style that they are like a Greco-Roman Sermon on the Mount in their wide reach and personal impactfulness.
This pocket book edition is portable enough to carry in a bag or large pocket, ideal for light reading, especially given the light and proverbial content of the book.
This edition uses the English translation of George Long. In the future, a larger English/Greek biglottic version or potentially a Greek only version may be released. So, keep tabs on LindyPress.net's RSS feed for new releases.
152 pages (PB)